LION Cable Booth – A Highlight at Vietnam ETE & Enertec Expo 2023
On July 19-21, 2023, the LION Cable booth – a brand of DAPHACO company – left a mark at the Vietnam ETE & Enertec Expo 2023. This further affirms the company's position in providing top-quality products and pioneering the application of manufacturing technology.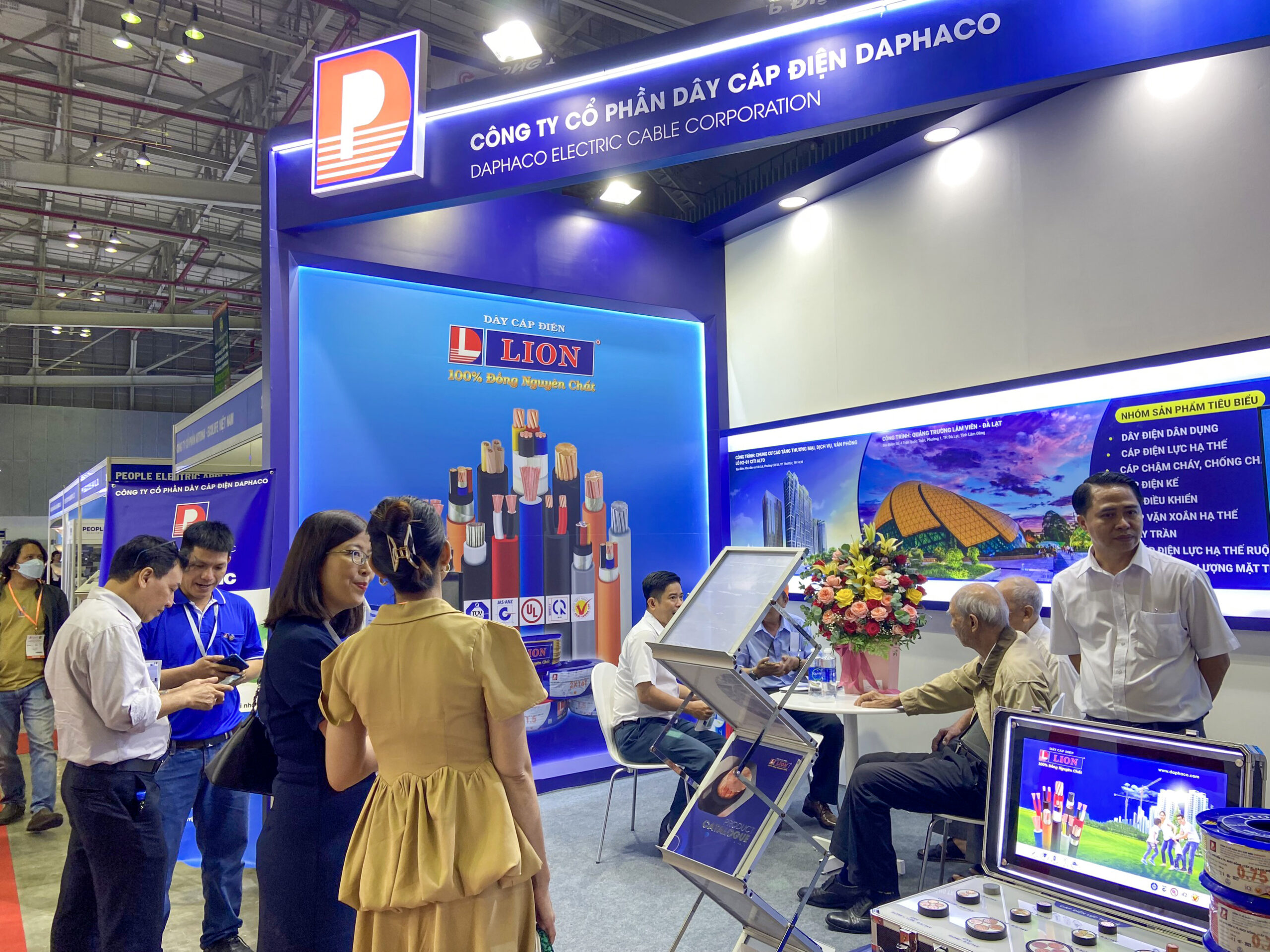 With a minimalist design, the LION booth created a fresh space that attracted a large number of visitors. With a focus on open space, the booth created a sense of connection between the products and the brand.
DAPHACO was excited to introduce its LION cable brand's outstanding products at the exhibition. Innovation and pioneering are always at the heart of DAPHACO, which is reflected in the R&D department's continuous research and product improvement to meet the most stringent market standards.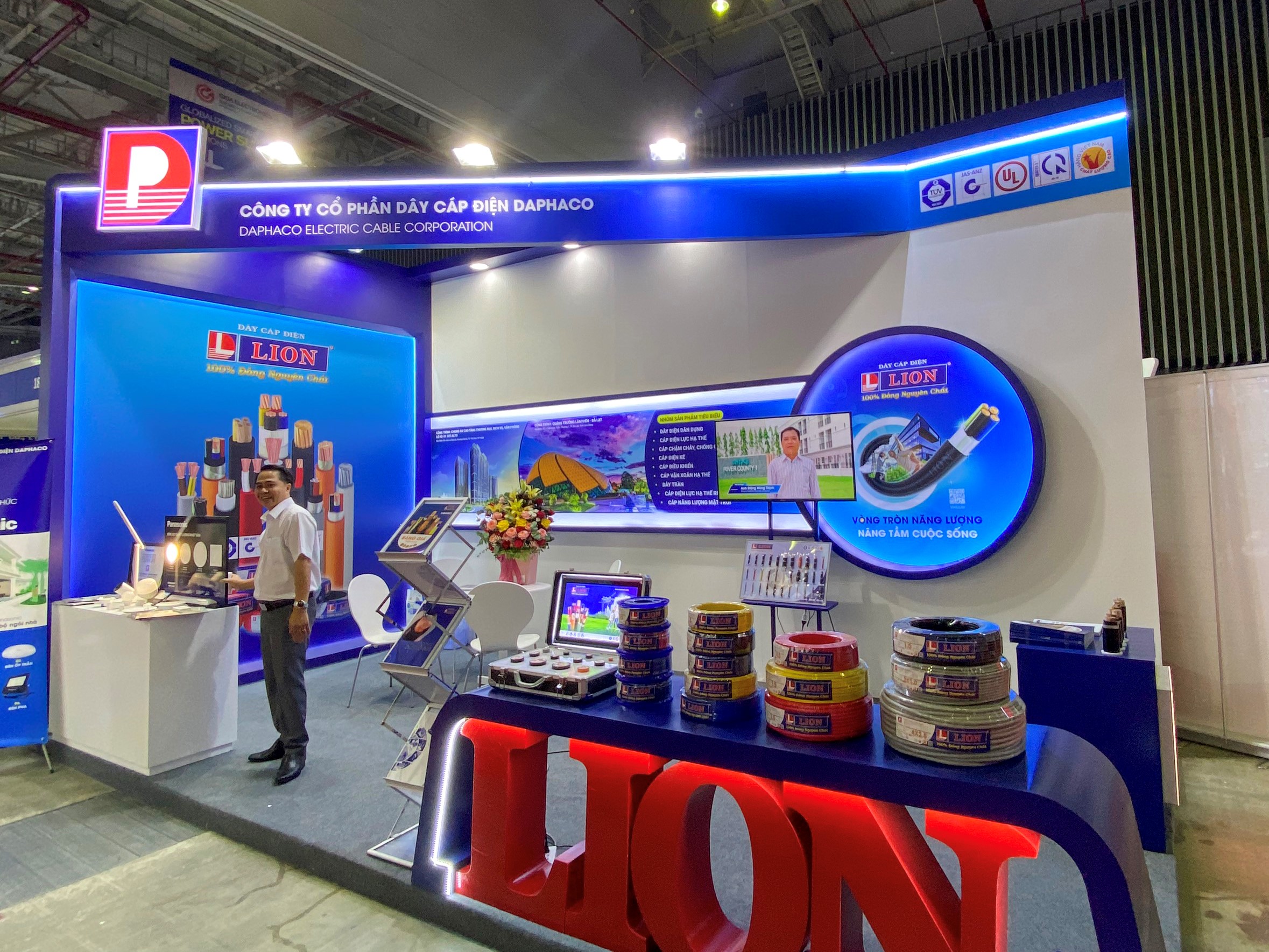 Vietnam ETE & Enertec Expo 2023 is an international specialized exhibition on electrical technology and equipment, energy-saving product technology and green energy, held from July 19-21 at the Saigon Exhibition and Convention Center – SECC, District 7, Ho Chi Minh City. This event brought together over 500 booths from over 350 domestic and international enterprises. It is an opportunity for enterprises to showcase, introduce and expand cooperation opportunities.