FOCUS ON HUMAN RESOURCE DEVELOPMENT – DAPHACO ORGANIZES TRAINING COURSE "COMMUNICATION & INTERNAL COMMUNICATION SKILLS" FOR MANAGEMENT LEVEL
On October 7, 2023, DAPHACO organized a training course on "Communication & Internal Communications Skills" for all management personnel at the DAPHACO Electric Cable Corporation in Long An province. The course is directly taught by experts from PTI Education and Training Organization.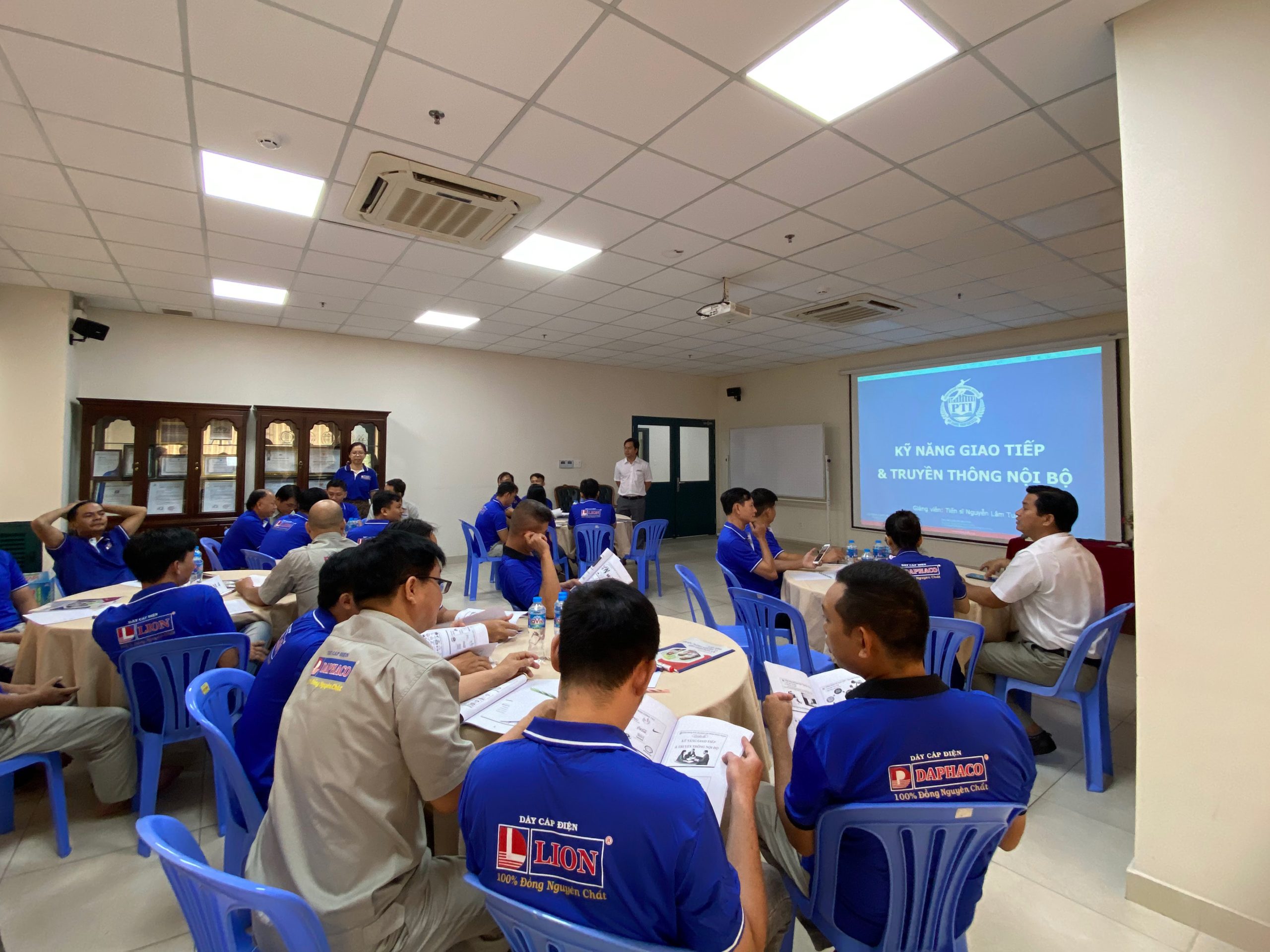 DAPHACO employees participate in the course
The course content includes 3 main parts as follows:
+ The art of communication: Related to communication culture, professional behavior and the art of listening helps students grasp effective communication standards, create sympathy and understand others during the communication process.
+ The art of effective internal information communication: Emphasizes methods and principles of information exchange, Horenso culture, information communication culture and Reporting using the Kanban Model and Method from which students can can confidently communicate, communicate and persuade scientifically, clearly and effectively.
+ Practice communicating and conveying information: Students practice with hypothetical situations and summarize them into practical experiences.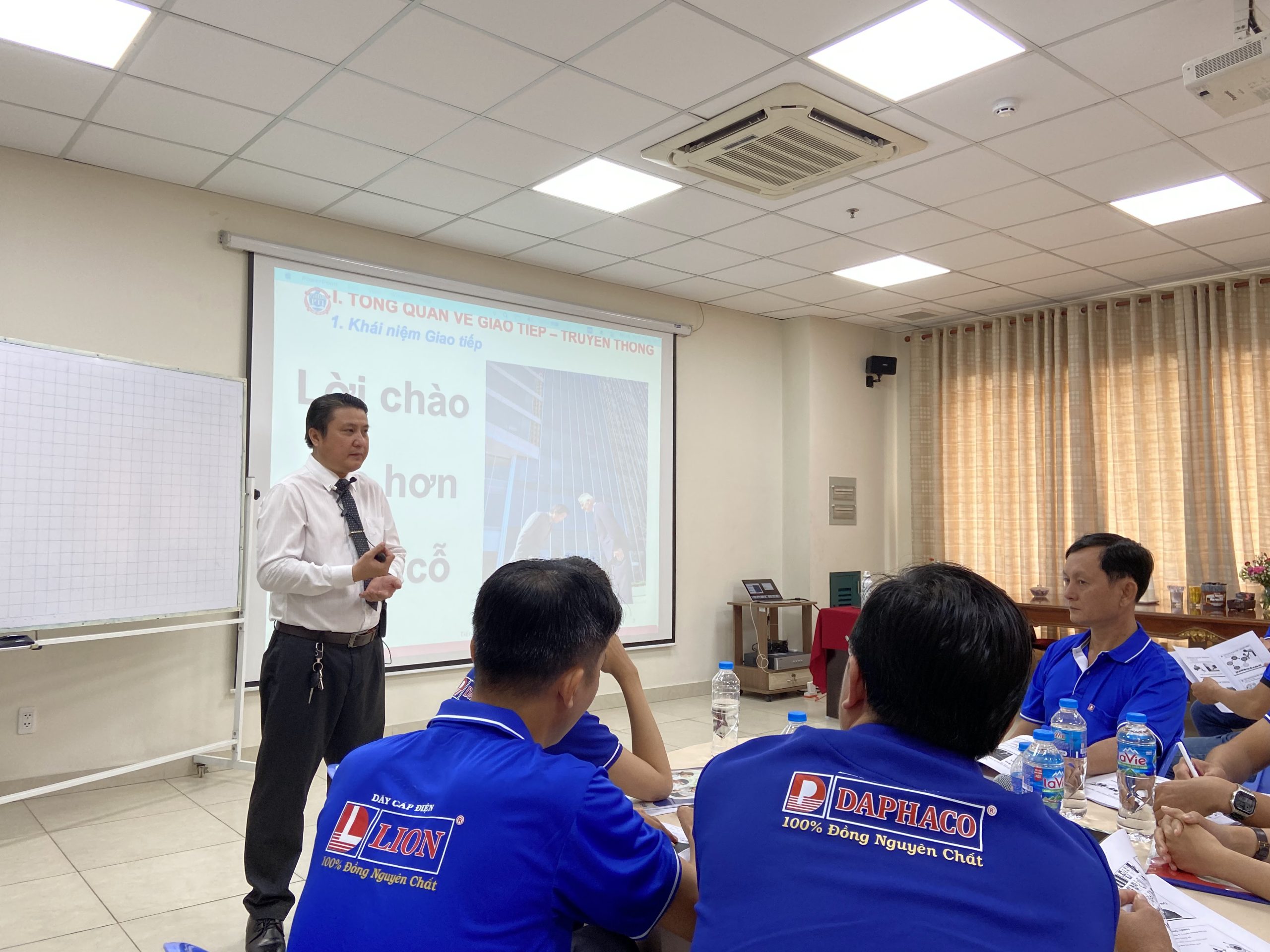 Expert Dr. Nguyen Lam Tuan shares and guides about the course
With a training method focusing on practical activities and real-life situations, the course provides students with the necessary knowledge, concepts and techniques to build, maintain and develop relationships work effectively through communication and presentation.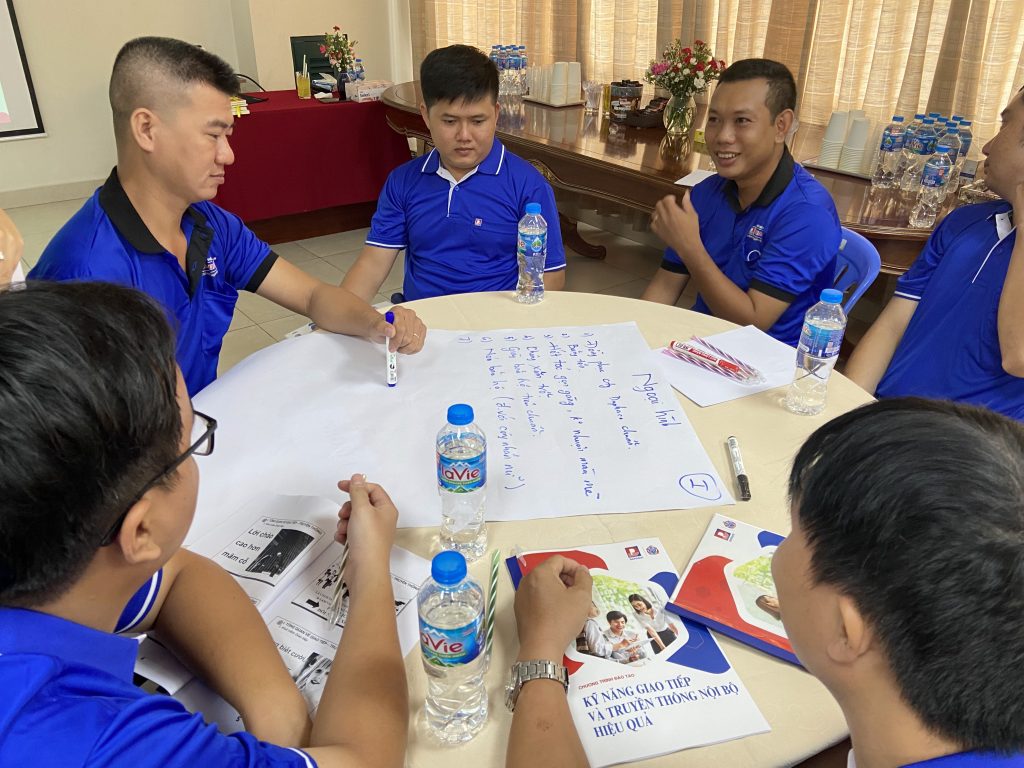 DAPHACO staff discuss and handle hypothetical real-life situations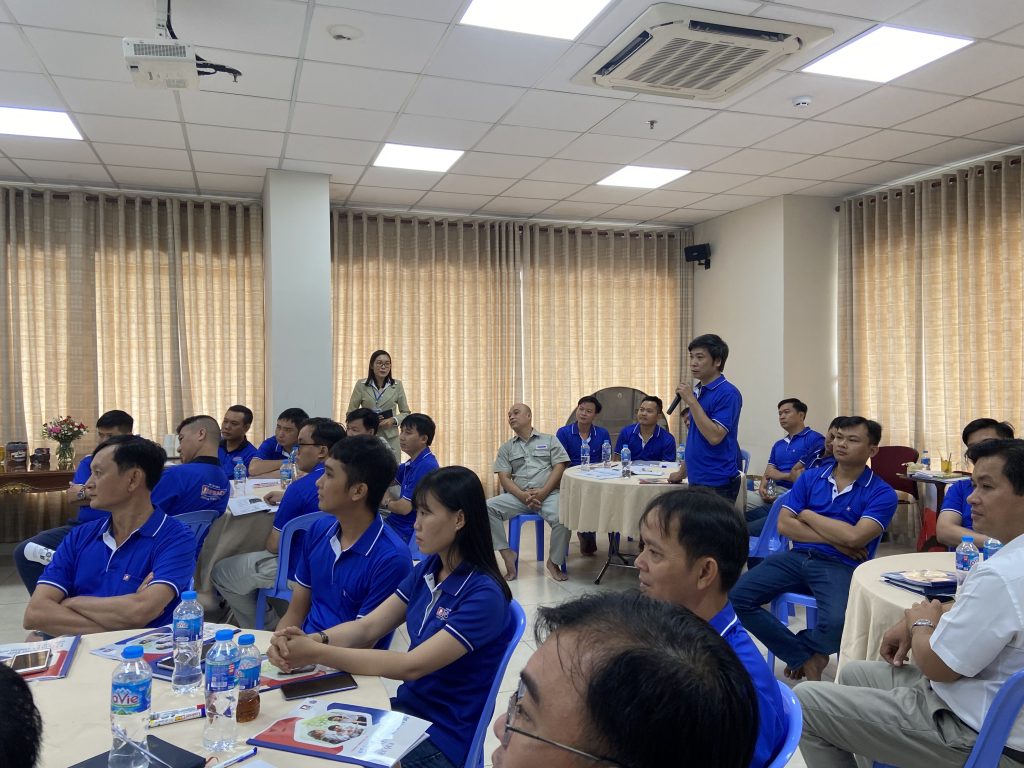 DAPHACO employees confidently speak and present at the course
Ending the course with positive evaluations from management personnel at all levels participating is a great encouragement for the right direction of DAPHACO's leadership. Training, fostering and improving human resource qualifications will be an important factor in bringing effective improvement proposals in business operations and product production processes to meet increasing demands. of our customers.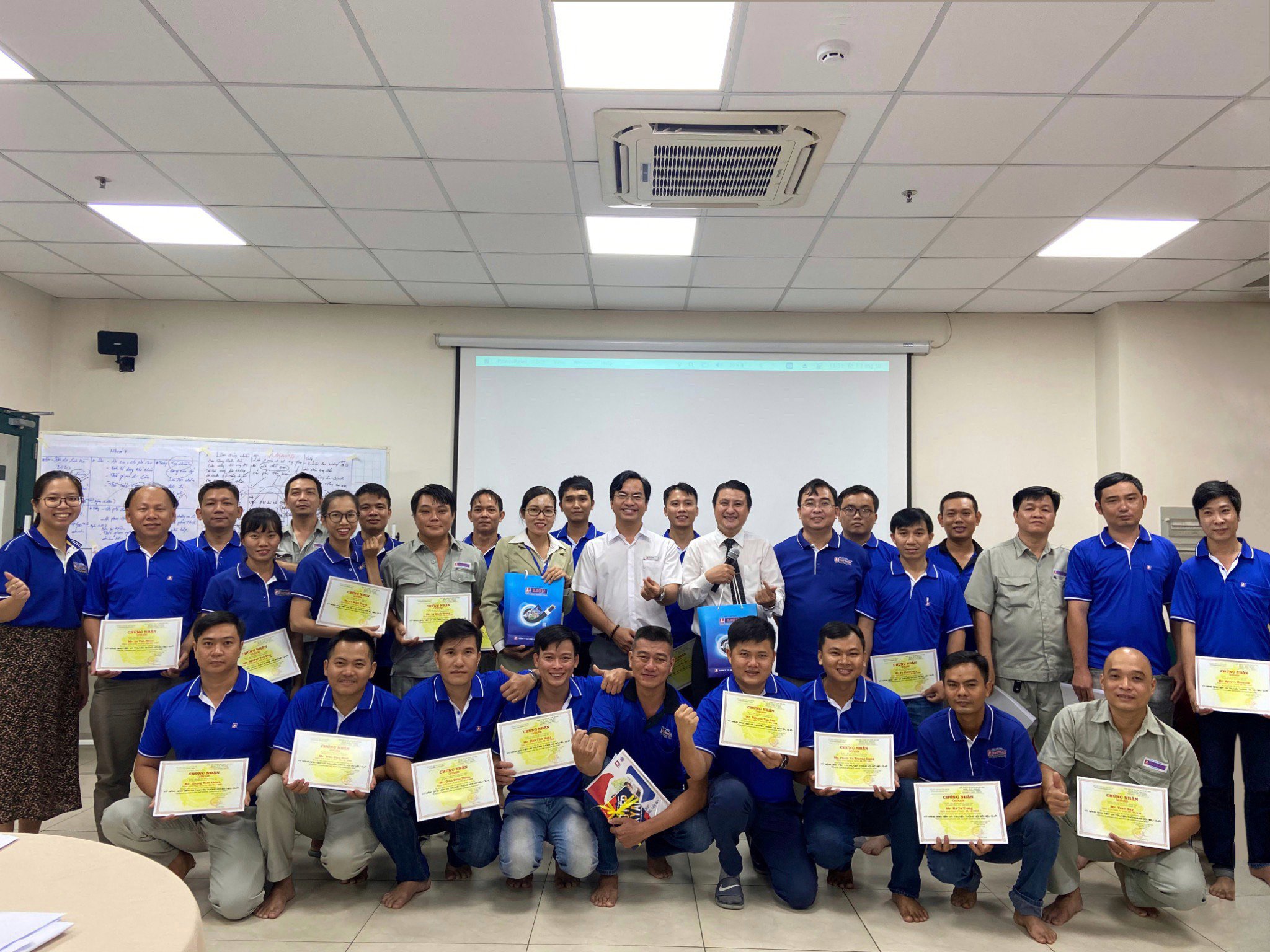 DAPHACO staff took a souvenir photo after the course