Impressive numbers of LION Electric Cables
After 23 years of development,  DAPHACO always promotes its maximum potential to supply quality products to consumers safely and quickly. Power cable products of LION brand with many breakthrough innovations with international quality, below are the impressive numbers of DAPHACO.
Tremendous development over more than 2 decades
DAPHACO ELECTRIC CABLE CORPORATION was established in 1999, with a long experience in manufacturing Vietnam's leading electric cable. With continuous improvement efforts, DAPHACO provides LION power cables that are not only breakthrough in quality but also diverse in models and types, ensuring safety for users to choose for suitable electrical equipment. , contribute to enjoy the maximum utility.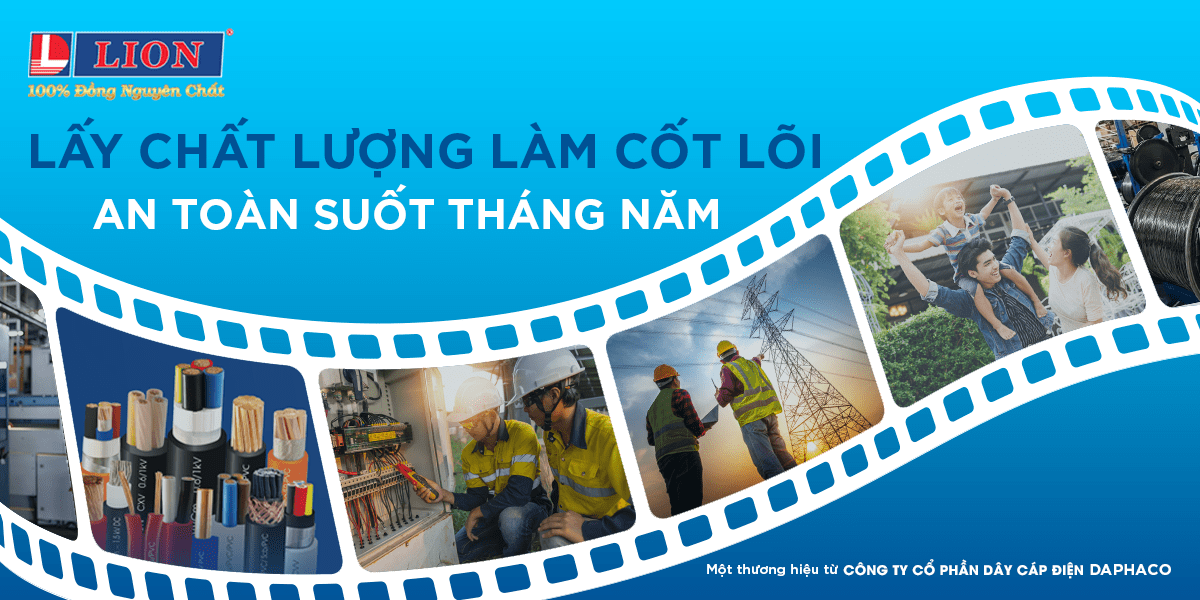 Copper wire core is made from 100% pure copper, high purity, no oxidation, stable transmission, low power consumption, cost saving. In particular, each coil is a seamless length, absolutely no joints, ensuring optimal continuous power supply. In addition, plastic insulation meets international standards, meeting the requirements of electrical safety and fire prevention. Limit electrical leakage and fire by using the product LION power cable has a high-quality, durable, and non-aging PVC sheath with anti-fire and explosion-proof features in case of fire and explosion incidents, safe and secure. for user.
Strong production potential with 50,000 tons/year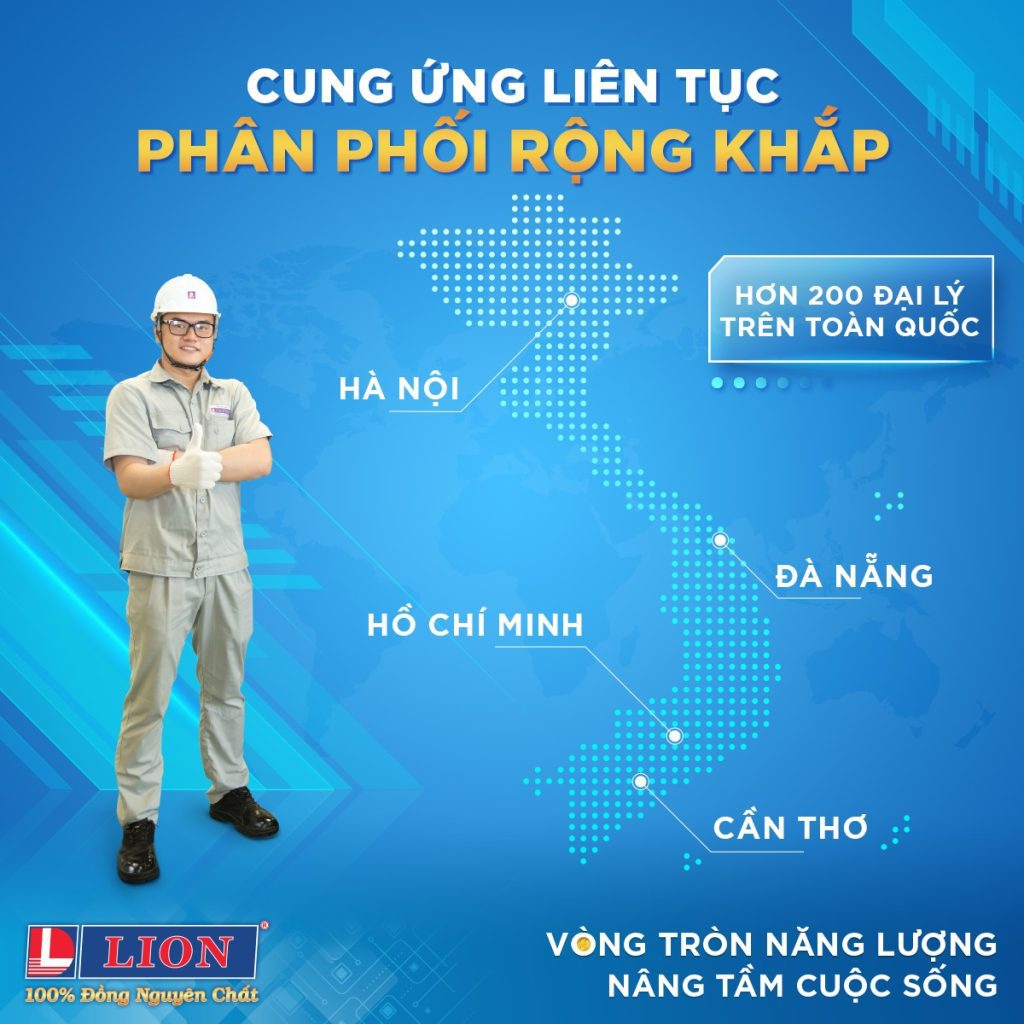 DAPHACO not only possesses strong production potential to meet the above output 50.000 tons/year, but also has a nationwide distribution system with more than 200 agents nationwide. All to provide quick, timely and complete products for units and works.
National & International quality standards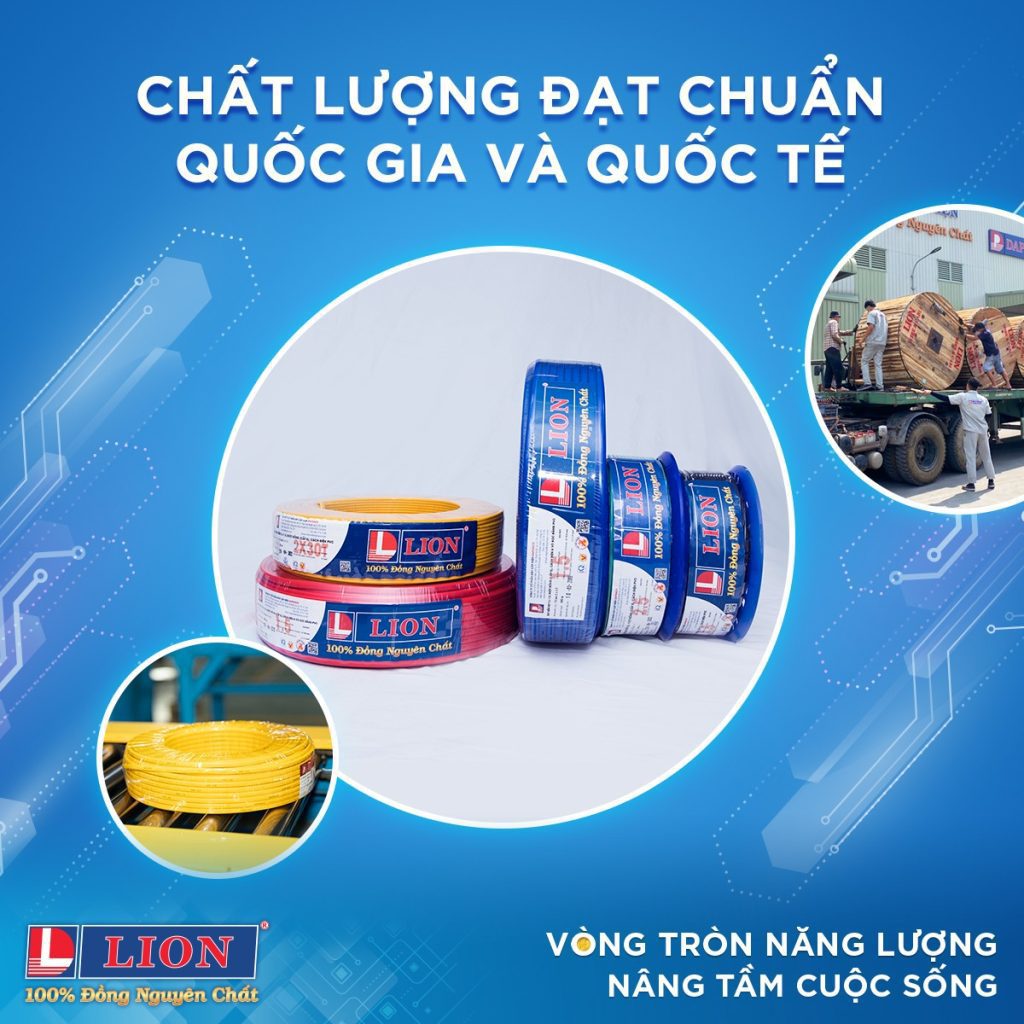 Meet the international standard ISO 9001 : 2015
Reaching UL "Underwriters Laboratory" standard of the United States, conquering the most demanding market in the world.
For many years in a row voted by consumers as High-quality Vietnamese goods

Certification Quatest 3 – Emission characteristics when electric cables are burned in spaces ensure human safety, environmental protection.

Besides, there are various international standards such as IEC, BS EN, JIS, AS / NZS, etc.
With the principle of continuous improvement, the application of the fire protection feature according to international standards IEC 60332-1-2 for all LION products is also a breakthrough in quality, increased safety, improved high user experience. Demonstrating DAPHACO's sustainable development goal: Bringing products "Safety – Saving – Optimizing Use" to improve the quality of life for consumers, businesses and contribute to creating sustainable large projects sustainable development of society.