LION Electric Cable – Daphaco is honored to be voted as a High-Quality Vietnamese Goods in 2023
At the announcement ceremony of the High-Quality Vietnamese Goods in 2023, organized by the High-Quality Vietnamese Goods Business Association, the electric cable products of DAPHACO Joint Stock Company were honored as a High-Quality Vietnamese Product in 2023.
HQVG is a prestigious award with a 27-year history, aimed at honoring Vietnamese brands with good product quality that people trust. According to the organizers, the survey was conducted by HQVG Business Association over a period of more than 2 months, with over 61,000 votes cast for businesses from various forms of survey such as direct survey at sales points, direct survey at economic centers in different regions, and online survey.
As a result, 519 businesses met all the criteria and received the certification of High-Quality Vietnamese Goods in 2023. Among them, DAPHACO ELECTRIC CABLE CORPORATION was selected in the Building Wire appliances sector.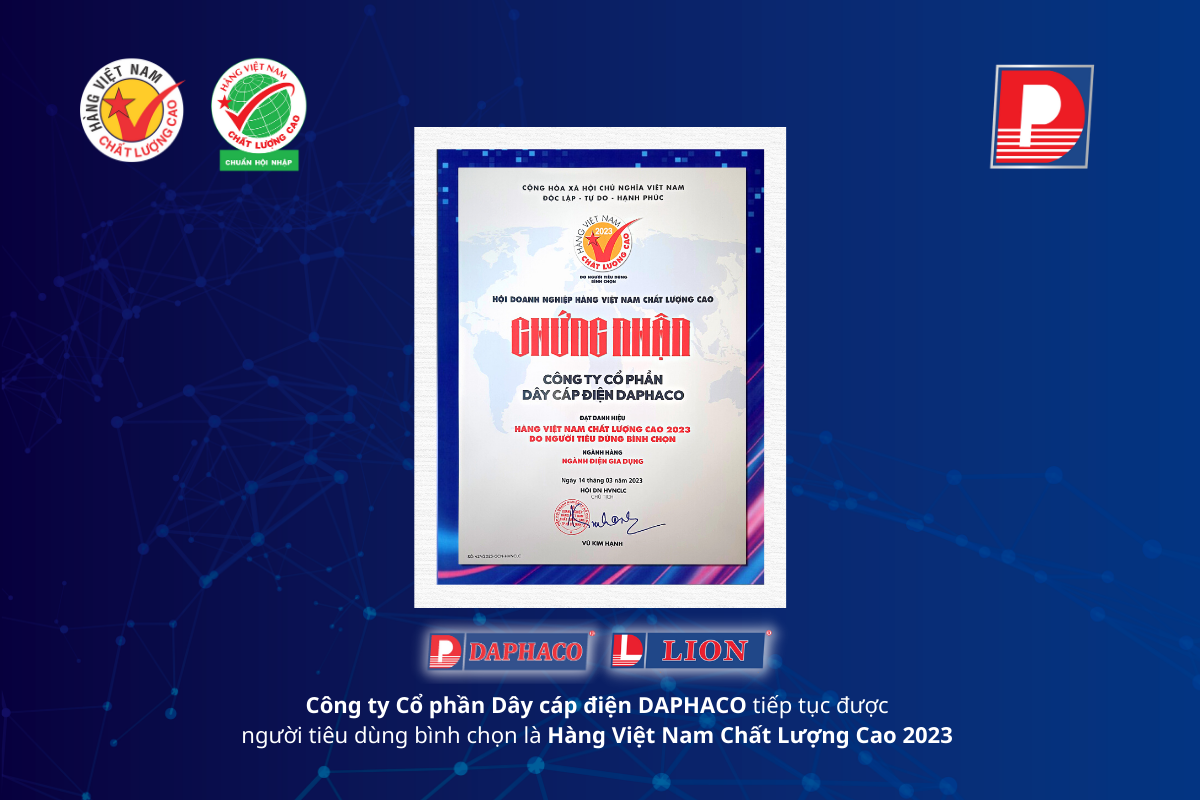 Being continuously voted as Vietnam High-Quality Goods for many years in a row is a testament to the fact that LION-DAPHACO electrical wires and cables, in particular, and DAPHACO ELECTRIC CABLE CORPORATION, in general, have gained the trust of customers and always strive to meet the needs of consumers in building houses and projects across the country.
Quality is the core value, and for many years, DAPHACO has been continuously promoting research and development of products, improving technology, and launching hundreds of new product lines under the LION brand. Technology and production processes are always invested in, and currently, DAPHACO owns a factory with ISO 9001 standard production process and a modern equipment system imported from France, Italy, Germany, Australia, Japan, Taiwan, etc.
With only two main materials, Copper and PVC, but for DAPHACO-LION, these are the materials that create quality and customer trust. The raw materials are carefully selected, strictly tested from the beginning, and imported from reputable units domestically and internationally. The high-quality copper material helps conduct and transmit electricity well, and the durable PVC casing is flexible and sturdy.
Safety all year round, with electrical wire and cable products, DAPHACO always puts the safety of consumers as a top priority. We are committed to providing high-quality products, which are tested according to the correct process and certified for quality by reputable centers such as Quatest3, UL, TUV…, ensuring safety for users. DAPHACO not only focuses on product quality but also strives to improve knowledge and awareness of electrical safety, helping users to use products safely and efficiently.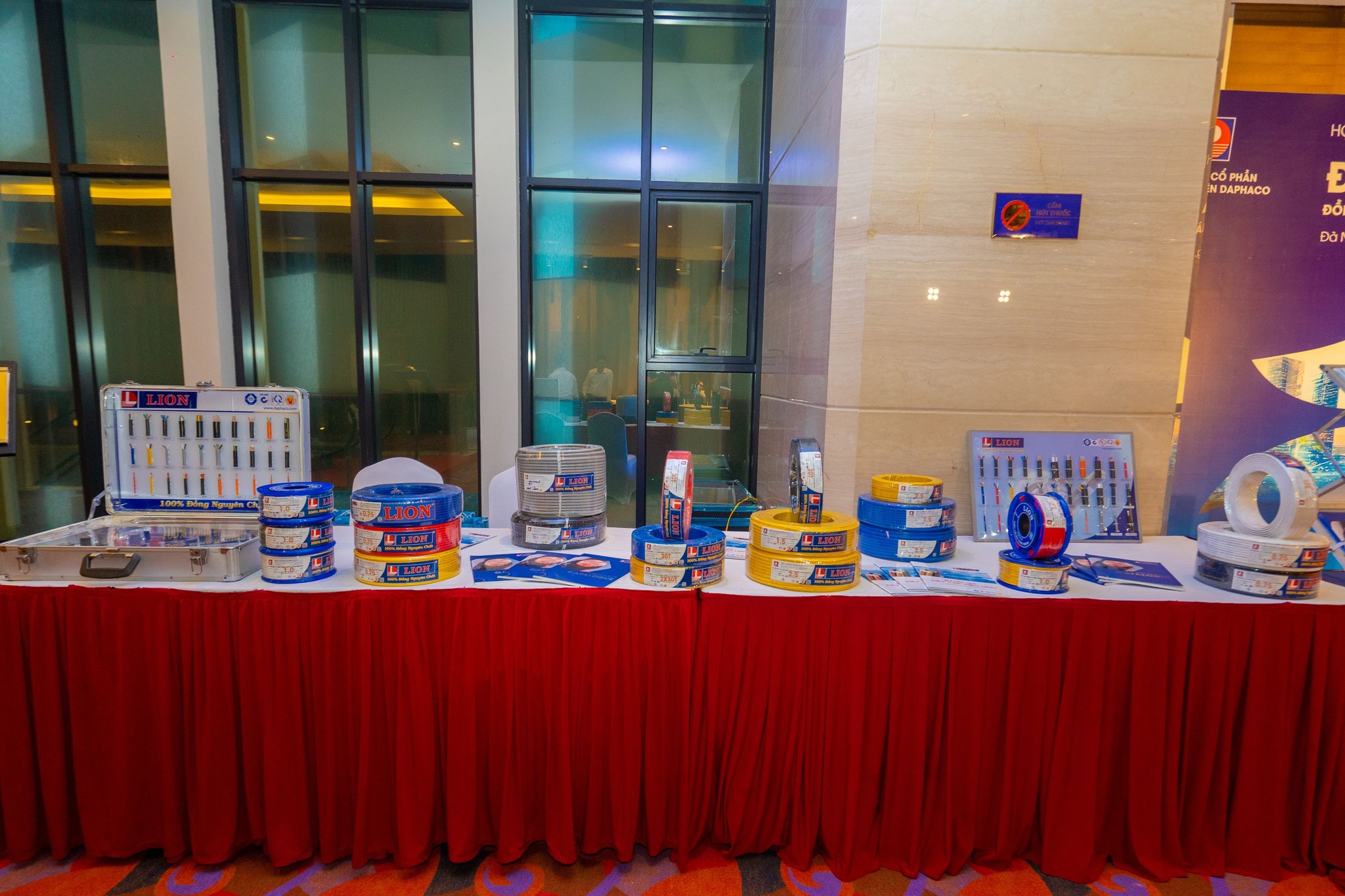 Currently, LION electrical cable products not only have a strong presence in the distribution network and stores throughout Vietnam, but also serve as a reliable partner for supermarket chains such as Hoa Sen Home, Dienmayxanh, Tận Tâm, as well as many other construction and installation companies. In addition, the company is also investing in and focusing on exporting its products to other countries in the region, meeting the standards of "High-Quality Vietnamese Goods – Integration Standards".