[DAPHACO ACCOMPANY AGENT] PARTICIPATE IN AGENT MINH QUANG 3 EVENT – SOC TRANG
On February 12, 2023, DAPHACO ELECTRIC CABLE CORPORATION participated in the event and accompanied the 5th Anniversary Program organized by agent Minh Quang 3 in Soc Trang. The program has the presence of customers in the region as meaningful as a meeting at the beginning of the year, gratitude to customers, preparing for a new year ahead.
With this event, once again affirming that DAPHACO always accompanies and listens to customers and agents in business activities. At the same time, this is also an opportunity for stores in Soc Trang area to exchange and share experiences.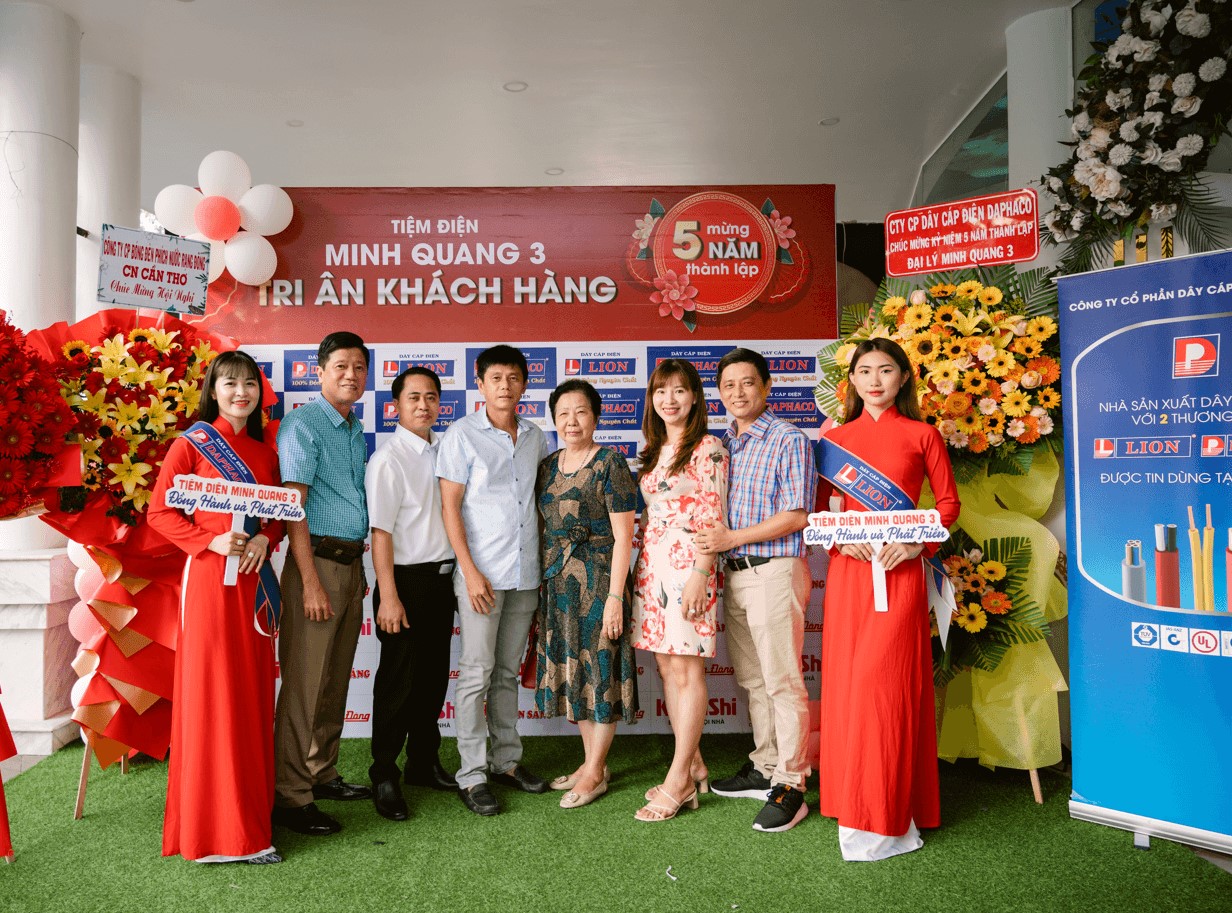 Company representative and members of Agent Minh Quang
During the program, Mr. Ngo Quang Dao – Deputy Sales Director of Electrical Cables segment of DAPHACO thanked the customers present at the event; commits to continue to improve product quality, to launch safe – quality products at reasonable prices to meet the needs of consumers. In addition, DAPHACO Electric Cable Joint Stock Company has many programs to promote business support to promote sales in the region.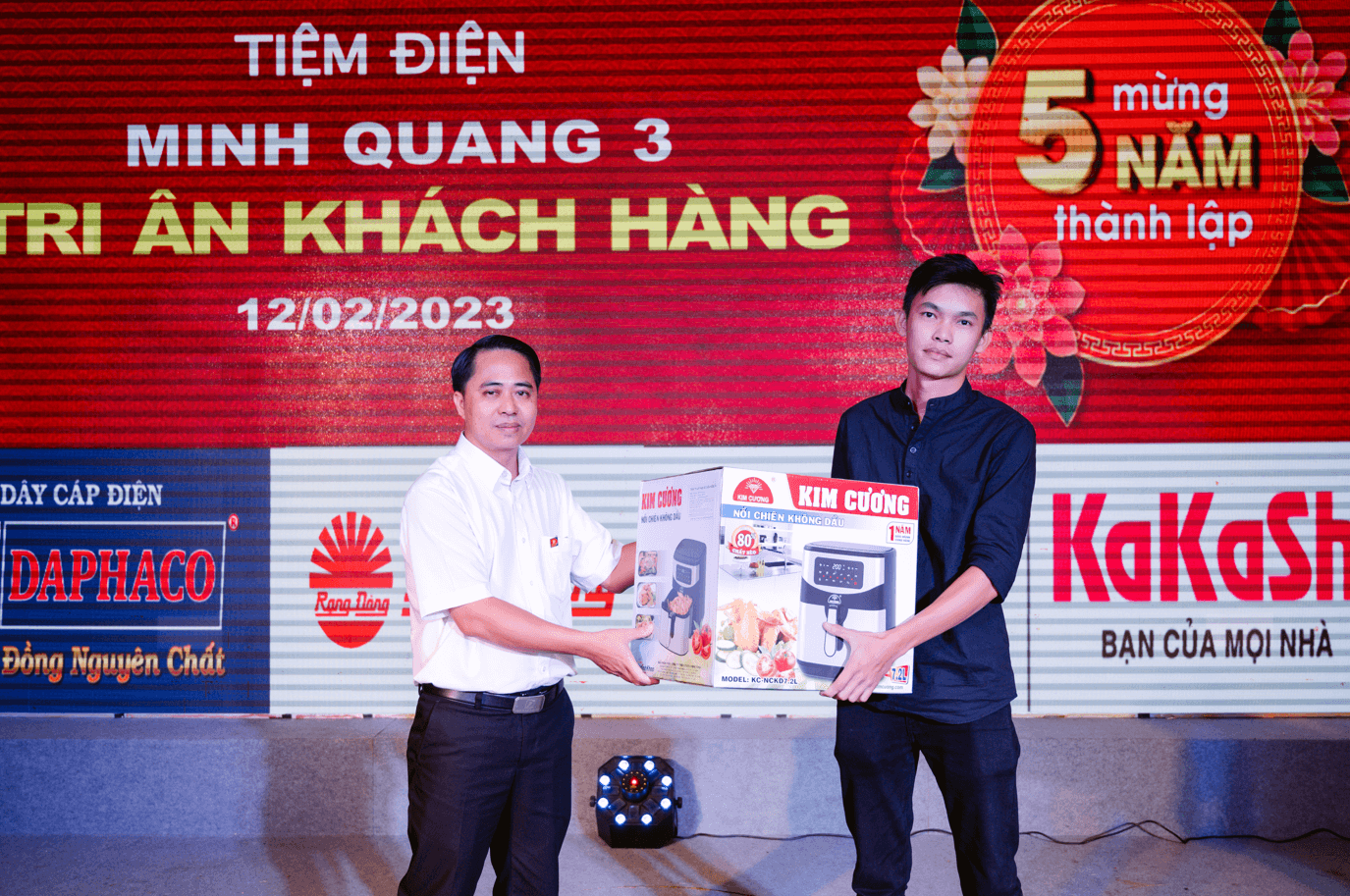 Mr. Ngo Quang Dao gave gifts to customers participating in the program
With the spirit of progress, constantly researching and launching quality products to the market; DAPHACO wishes to continue to accompany the development of agents and customers, to be a bridge to strengthen the strong bond between Agents, Customers and DAPHACO.
Let's take a look at some photos from the 5th Anniversary of Agent Minh Quang 3 in Soc Trang: